आवाज़ पर संगीत के दूसरे सत्र के, चौथे गीत का विश्व व्यापी उदघाटन आज.
संगीत प्रेमियो,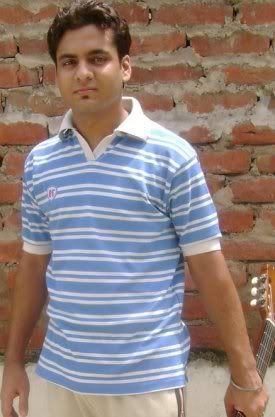 इस शुक्रवार, बारी है एक और नए गीत की, और एक बार फ़िर संगीत पटल पर दस्तक दे रहे हैं एक और युवा संगीतकार
अनुरूप
, जो अपने साथ लेकर आए हैं, ग़ज़ल-गायन में तेज़ी से अपनी उपस्थिति दर्ज कराती एक आवाज़
निशांत अक्षर
. ग़ज़लकार है युग्म के छायाचित्रकार कवि
मनुज मेहता
.
"
पहला सुर
" की दो ग़ज़लों के कलमकार,
निखिल आनंद गिरि
का आल इंडिया रेडियो पर साक्षात्कार सुनकर, अनुरूप ने युग्म से जुड़ने की इच्छा जताई और शुरू हुआ संगीत का एक नया सिलसिला. मनुज के बोल और निशांत से स्वर मिलें तो बनी, नए सत्र की यह पहली ग़ज़ल -"तेरे चेहरे पे". तो दोस्तो, आनंद लीजिये इस ताजातरीन प्रस्तुति का, और अपनी मूल्यवान टिप्पणियों से इस नई टीम का मार्गदर्शन / प्रोत्साहन करें.
ग़ज़ल को सुनने के लिए नीचे के प्लेयर पर क्लिक करें -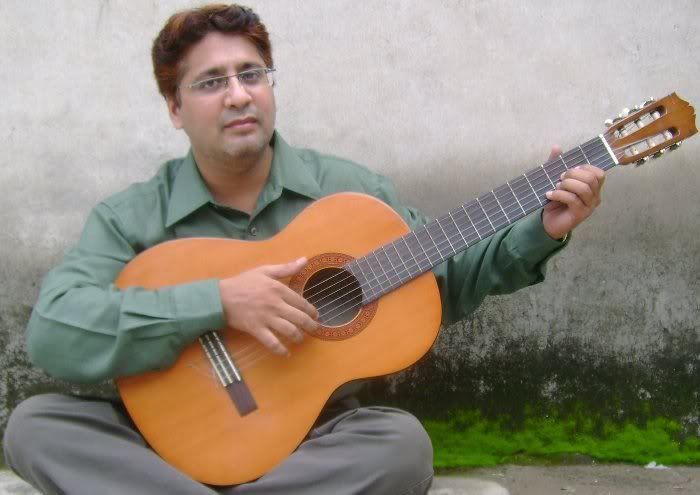 Hind Yugm, once again proudly present another, very young ( just 18 yrs old ) and talented composer,
Anuroop
from New Delhi, for whom composing ghazal is just natural, this ghazal here has been made keeping in mind the intricacies of a beloved away from his loved one due to some mistake which had taken place in their life. Penned by
Maunj Mehta
, and rendered by a very talented upcoming ghazal singer
Nishant Akshar
, enjoy this very first ghazal of this new season, and do leave your valuable comments, and help this new team to perform even better in the coming assignments.
To listen to this ghazal, click on the player below -

ग़ज़ल के बोल -
तेरे चेहरे पे, एक खामोशी नज़र आती है,
जिंदगी और भी, यास अफ्रीं नज़र आती है,
जितना भी रूठता हूँ जिंदगी से मैं,
उतना ही ये मुझे मनाती नज़र आती है.
तुम्ही बताओ कहाँ ढूँढू, किसी आगाह को,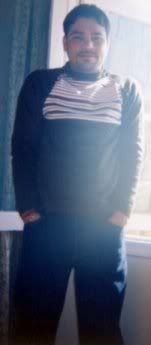 हर तरफ़ मुझको, गर्द -ऐ-राह नज़र आती है.
LYRICS -
Tere chehre pe ek khamoshi nazar aati hai,
zindagi aur bhi *yaas aafreen nazar aati hai.
Jitna bhi ruthta hoon zindagi se main,
utna hi yeh, mujhey manati nazar aati hai.
tumhi batao, kahan dhundoon kisi *aagah ko,
har taraf mujhko gard-e-raah hi nazar aati hai.
*Yaas Aafreen- Na-umeed se bhari hui
*Aagah- Friend/ loved one
चित्र-
अनुरूप (ऊपर), निशांत अक्षर (मध्य) और मनुज मेहता (नीचे)
यदि आप इस पॉडकास्ट को नहीं सुन पा रहे हैं तो नीचे दिये गये लिंकों से डाऊनलोड कर लें (ऑडियो फ़ाइल तीन अलग-अलग फ़ॉरमेट में है, अपनी सुविधानुसार कोई एक फ़ॉरमेट चुनें)
SONG # 04, SEASON # 02, " Tere Chehare Pe ", opened on 25/07/2008 on Awaaz, Hind Yugm.
Music @ Hind Yugm, where music is a passion